Product Question
Please call on 01270 212 726
Free Delivery
Free on orders over £200 UK Mainland Only
Secure Connection
Your data is encrypted and safe
UK Delivery Available within 2-3 Working Days

Why choose JFH Horticultural Supplies?
JFH are a family owned and operated company and have an amazing team of dedicated employees throughout our organisation. We have been on a journey which started out with Doug Hutchins who started to sell sundries after diversifying from the original landscaping and growing business which was founded by Joe Hutchins over 60 years ago.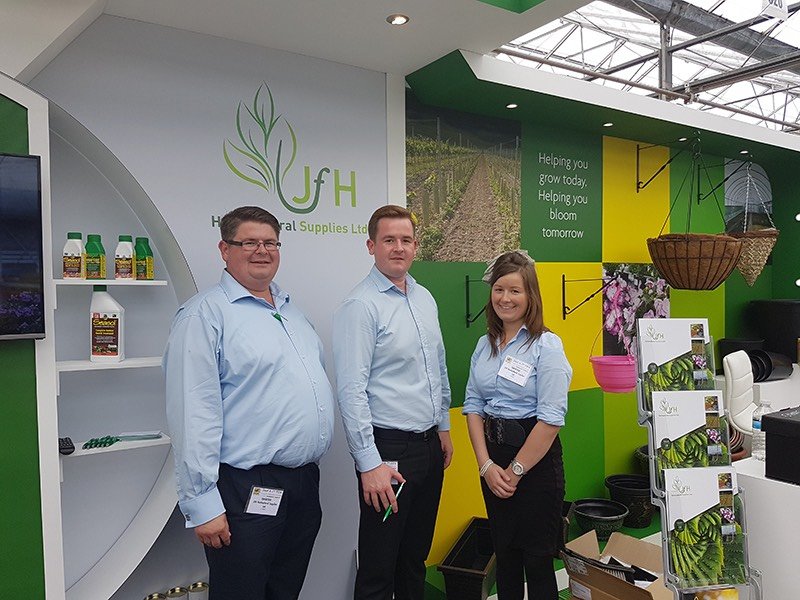 Our Values
ALERTNESS
We are committed to take the lead in providing goods, services and solutions with a rapid response to help our clients grow.
CONTINUITY
Here to supply goods and service, today, tomorrow and whenever the customer requires them.
SYNERGY
We work with you to achieve what neither of us can do on our own.
FRANKNESS
No false promises, no hidden costs. What we say is what you get and if we can't we will tell you.
ISO 9001 ACCREDITED
We are ISO 9001 accredited so you can rest assured that we are professional & trustworthy
UNIQUE PRODUCT SOURCING
Continually providing solutions for our customers' needs and problems.
Why Not Enquire About Trade Accounts
& Benefit From Our Exclusive Discounts
Contact Us Today