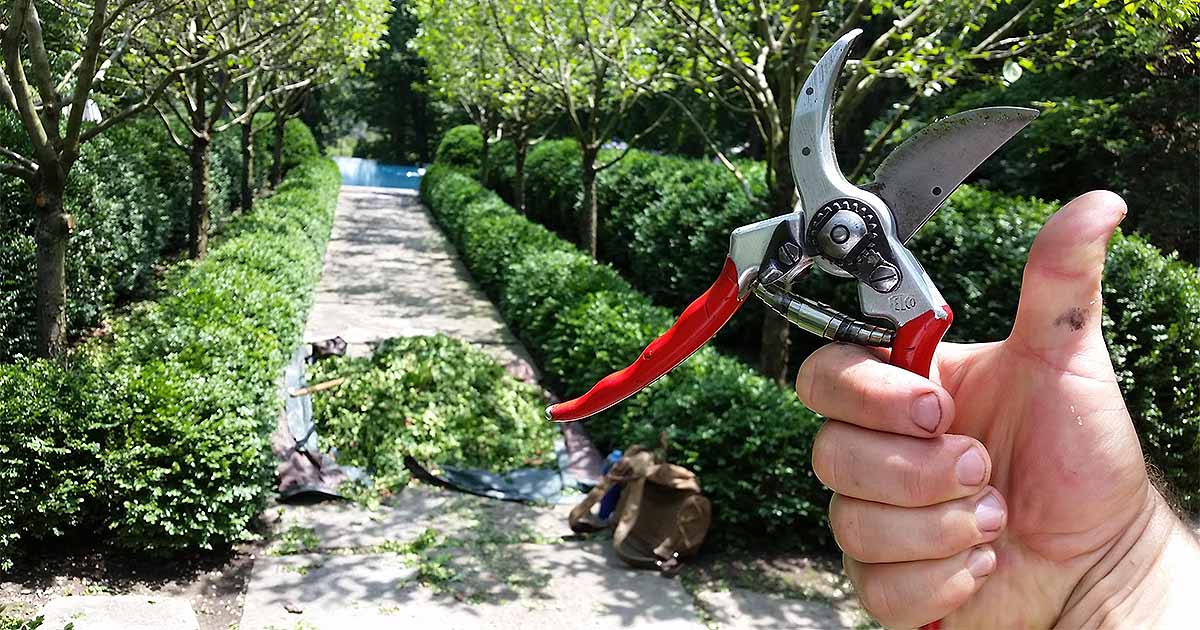 JFH Horticultural is a supplier of a wide variety of tools that will cater to the specific needs of nurserymen, growers and gardeners. With some of the tools below at hand you can make sure that you're able to maintain, transport and display your products effectively.
Secateurs -Considered the perfect pruning tool by many gardeners, both professional and amateur, Felco secateurs are the perfect tool for the job. Whether dealing with young or well established plants, shrubs or trees, Felco secateurs are the top brand.
Pruning Saws & Knives - Paired with our Felco holsters, folding and pruning saws, and knives for general purpose, budding or pruning, you will be well armed to keep your plants looking great so you can pull in those customers.
The success of any nursery project depends on careful handling and great care. Our range of nursery handling equipment, including trolleys and wheelbarrows, will make nursery handling easy, manageable and more productive.
Danish trolleys and shelves - Galvanised steel frames, with plastic or plywood shelves, mean you can get your products from one end of your nursery to the other with ease. Our Danish trolley transporter even comes with pneumatic tyres to help you get over any bumps or uneven surfaces.
Danish trolley track - Rather than use heavy, cumbersome concrete slabs, why not put down easy-to-lay Danish trolley track? It is stable, long lasting and weather resistant. With a roller guide and interlinking, this is a versatile flooring solution. You can create a pedestrian area with anti-slipping protection and use this track for both stationery and mobile purposes. Danish trolley track is supplied in 1.2 metre pieces.
Trucks and barrows - When it comes to transporting large quantities of compost, soil or other heavy products, our 90 litre Haemmerlin wheelbarrows are ideal. They are available in high density polypropylene or as an epoxy powder coated tray.
For more information on any of our products please call 01270 212726 to speak to our team.