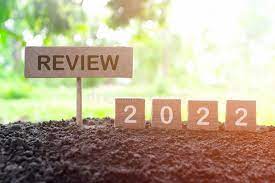 The great growing theme continues at JFH. Like everything in nature some things stay the same, some things change, Summer and Winter, Spring and Harvest come round year after year, but no two years are the same.
After the lock down years of 2020, 2021 when we were in the grip of isolation, home working, masks and deep sanitisation, the small and larger outdoor areas that belong to our living spaces became busy areas for therapeutic activity and places to freshly learn about the wonders of nature. Many people had more time to study, absorb and spend time in a little piece of paradise.
Holidays were strictly within the home shores and lots of DIY jobs got done in homes and gardens. After rising to the challenges of demands brought to us by this situation in 2020 and 2021 it was a real guessing game as to how 2022 would pan out. The unexpectedly golden years of furlough benefits and crazy house price increases had to be replaced by reality.
Supply issues began to settle a little, buying stocks of bread-and-butter lines where available still seemed important, we grabbed opportunities after the fever of the previous years saw stocks of many items in the warehouse obliterated and not easily replaced.
During 2022, Spring came and went with all its challenges, in the fury of it you tend to forget how good or bad it is as a season, the sunshine always does the job for you when it comes to working on people's emotions and getting out there. Tradition prevailed, like a tap switching off when June arrived, we realised we were back in the normal course of things, gardening had largely been taken care of and holidays abroad were in view, and after two years at home you sensed the exodus was massive. The planes were flying in the sky again and aircraft after aircraft was jetting in a Southerly direction out of Manchester over Sandbach day in and day out.
Christmas and wreath making hasn't broken any records but in conclusion we are comparing our year with 2019 and with this in mind we are ahead of the curve.
We are sure that with innovation, energy, and positivity we can move into the headwinds of 2023 with a strong determination to continue to ride the storms and continue supplying this great indestructible growing industry.
With all of this in mind, we can't wait to see what 2023 has in store for us.