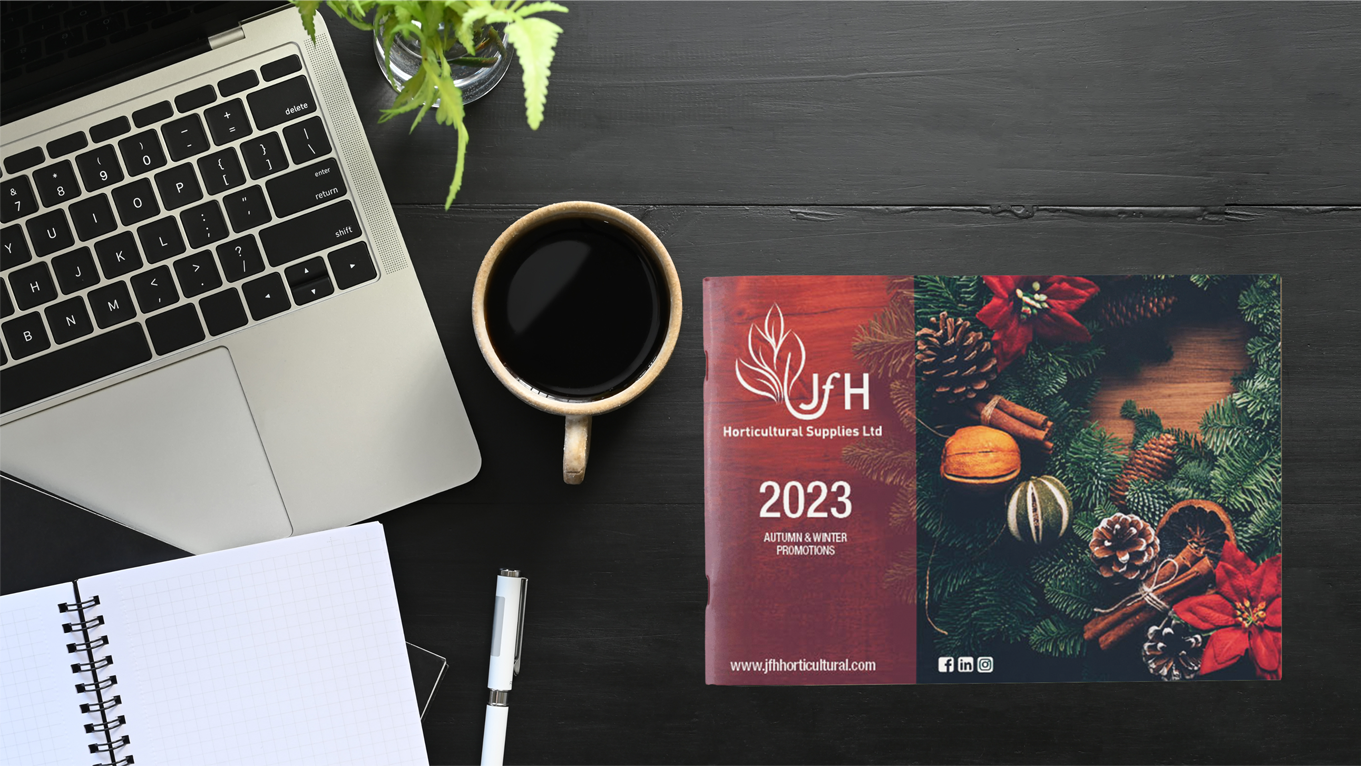 Welcome to JFH Horticultural Supplies, your one-stop destination for all your horticultural needs. With our new Autumn & Winter Brochure freshly printed, we are excited to present a wide range of products that will make your Christmas wreath making and seasonal displays truly spectacular. As a leading supplier of horticultural products, we are committed to providing high-quality materials while promoting sustainable practices. In this article, we will explore the exciting offerings in our brochure, including wholesale silk flowers, floral trays, planters, and baskets, all designed to help you create stunning arrangements for the festive season.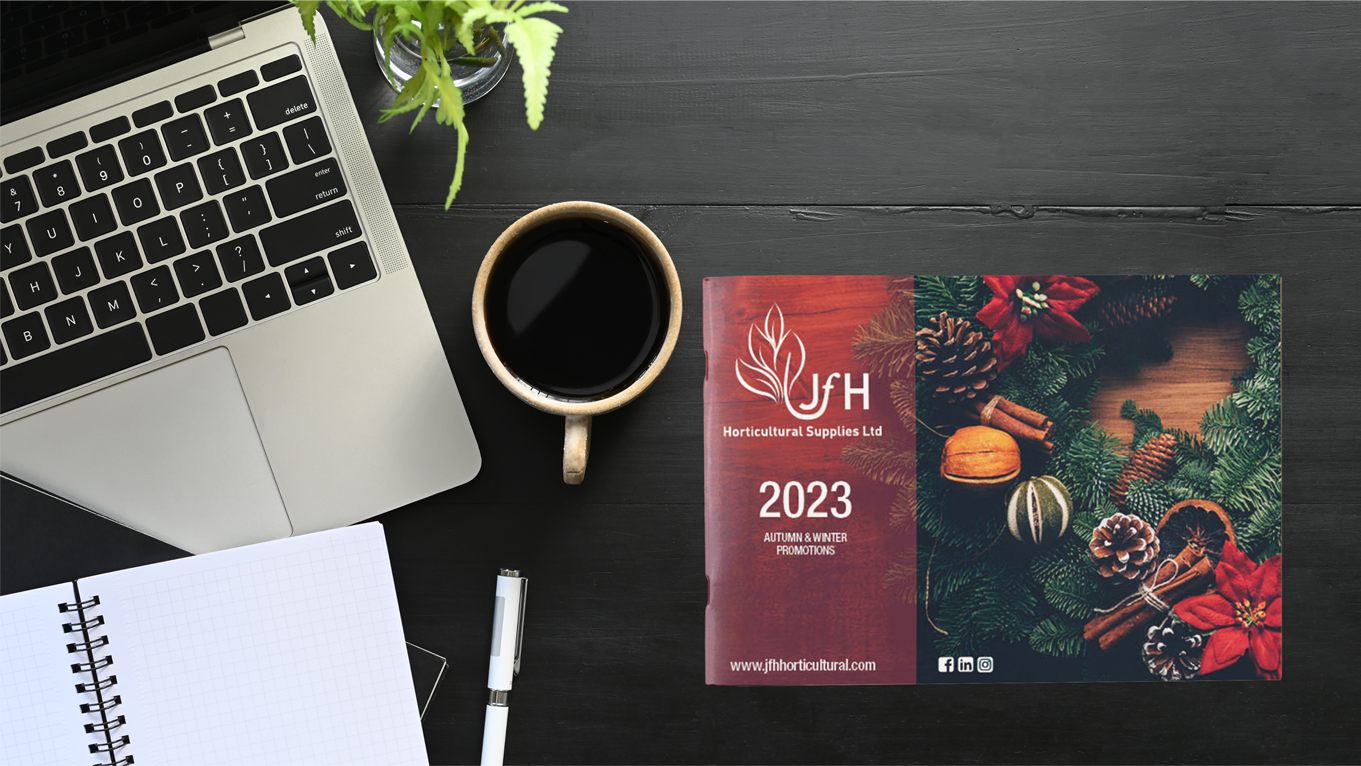 The Importance of Christmas Wreath Making
Christmas wreaths are not just decorative ornaments; they hold significant symbolism during the holiday season. They serve as a warm welcome to guests, bring cheer to any space, and represent everlasting life. Crafting your own Christmas wreaths allows you to infuse personal touches and creativity into your festive decorations. At JFH Horticultural Supplies, we understand the importance of this tradition and provide a comprehensive range of products to support your wreath-making endeavours.
Wholesale Silk Flowers: A Burst of Festive Elegance
Silk flowers have become increasingly popular in recent years due to their lifelike appearance and durability. Our wholesale silk flowers collection in our Autumn & Winter Brochure offers a vast array of options to add a touch of elegance to your wreaths. From delicate anemones to vibrant roses and traditional poinsettias, our selection includes a variety of flowers that will bring charm and beauty to your Christmas creations. Combine different textures and colors to create unique arrangements that capture the spirit of the season.
Floral Trays: Organise and Create with Ease
Efficiency is key when it comes to Christmas wreath making. Our range of floral trays in the brochure is designed to help you stay organized and streamline your creative process. These trays provide a sturdy base for arranging flowers, ensuring stability and ease of handling. With compartments to hold different elements, such as floral foam bricks and accessories, our floral trays are essential tools for any florist or DIY enthusiast. Explore our range of trays and find the perfect one to suit your needs.
Planters and Baskets: Enhance Your Displays
To complement your Christmas wreaths, consider adding planters and baskets to your displays. These versatile containers offer endless possibilities for showcasing your creativity. Our Autumn & Winter Brochure features a curated selection of planters and baskets, ranging from traditional designs to contemporary styles. Whether you prefer rustic charm or modern elegance, you will find the perfect option to enhance your festive arrangements. Fill them with seasonal foliage, ornaments, and silk flowers for a truly captivating display.
Sustainability and Eco-Consciousness
At JFH Horticultural Supplies Ltd, we are committed to promoting sustainability and eco-consciousness in the horticultural industry. We believe in the importance of preserving the environment and reducing our ecological footprint. In line with this commitment, our Autumn & Winter Brochure showcases a range of eco-friendly products and alternatives. From biodegradable floral foam to recycled materials for our trays and planters, we strive to provide options that align with our customer's values and contribute to a greener future.
---
"We provide horticultural supplies to growers and retailers across a huge range of products. No matter how big or small your requirements, we can provide you with the horticultural products you are looking for, and you can be sure that if we don't stock them, we'll do our best to source them for you."
- JFH Horticultural Supplies
---
Exclusive Products and Exceptional Service
In addition to our wide range of products, JFH Horticultural Supplies offers exclusive items that you won't find elsewhere. Our commitment to sourcing the best materials means that we constantly seek out unique and innovative products to meet the diverse needs of our customers. Furthermore, our dedicated team is always ready to provide exceptional service and assistance. Whether you have questions about specific products or need guidance on wreath-making techniques, we are here to help. We pride ourselves on our industry expertise and our commitment to ensuring your satisfaction.
Ordering and Delivery Made Easy
Ordering from JFH Horticultural Supplies is simple and convenient. Our online platform allows you to create an account, providing you with an easy buying experience. With faster checkouts and the ability to track your orders, you'll always know exactly when your horticultural supplies are due to arrive. We understand the importance of timely deliveries, especially during the busy Autumn & Winter seasons. Rest assured that we will do everything possible to ensure your products arrive promptly, allowing you to focus on your wreath-making and other festive preparations.
Conclusion
As the Autumn & Winter season approaches, it's time to immerse yourself in the wonderland of horticultural delights offered by JFH Horticultural Supplies. Our new brochure showcases an extensive range of products, including wholesale silk flowers, floral trays, planters, and baskets, all designed to elevate your Christmas wreath-making and seasonal displays. With a strong commitment to sustainability and exceptional customer service, we are here to support your creative endeavours. Embrace the spirit of the season and create magical moments with JFH Horticultural Supplies.