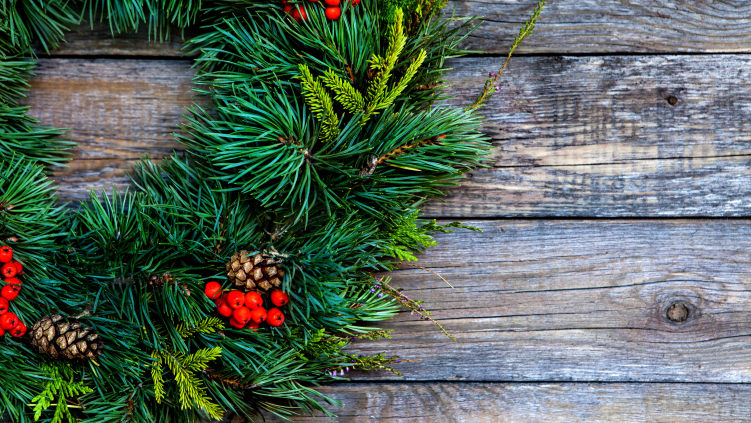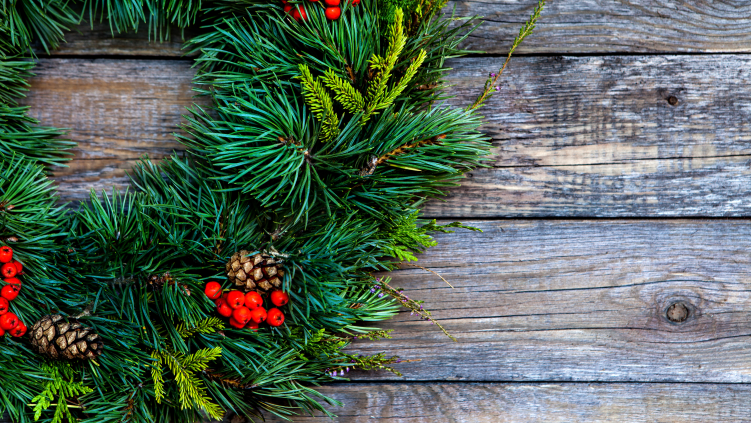 Are you ready to unleash your creativity and make beautiful wreaths that will impress everyone? Wreath-making is an excellent craft that allows you to express your style and add seasonal charm to your home. Whether you're a beginner or a seasoned wreath maker, this comprehensive guide will provide you with all the tips, supplies, and ideas you need to create stunning wreaths for any occasion.
Introduction to Wreath Making
Wreath-making is an ancient art form that has been passed down through generations. It involves creating a circular arrangement of foliage, flowers, and decorative elements. Wreaths can be used to celebrate various occasions, such as weddings, birthdays, holidays, and seasonal events. They are visually appealing and symbolise unity, eternity, and the cycle of life. With wreath making, you can showcase your creativity and create unique pieces that reflect your style and taste
Essential Wreath-Making Supplies - Gathering all the necessary supplies before you start your wreath-making journey is important. Here are some essential items you'll need:
Wreath Bases:
Moss Rings wreaths
Wire wreath frames
Styrofoam wreath forms
Foliage:
Fresh greenery
Dried flowers and grasses
Silk floral stems
Artificial flowers and berries
Accessories and Embellishments:
Ribbons and bows
Pinecones
Ornaments / Picks
Beads and pearls
Faux fruits and vegetables
Tools and Equipment:
Wire cutters
Floral wire
Hot glue gun and glue sticks
Scissors
Pruning shears
---
Please remember that the quality of your supplies will definitely impact the final result of your wreath. JFH Horticultural offers high-quality wreath-making supplies, including wreath bases, foliage, accessories, and tools. Our products are perfect for beginners and experienced wreath makers and are available for wholesale purchase.
Types of Wreath Bases - The base of your wreath provides structure and serves as the foundation for your design. There are several types of wreath bases to choose from, depending on your preferences and the style of wreath you want to create. Here are some popular options:

Moss Rings: Comes complete with a reinforced metal ring for optimum strength. Wreaths are made from a wire frame and covered in natural moss. They have a rustic and organic look, perfect for farmhouse and country-style wreaths. Moss Rings can be used as is or adorned with foliage, flowers, and other decorative elements.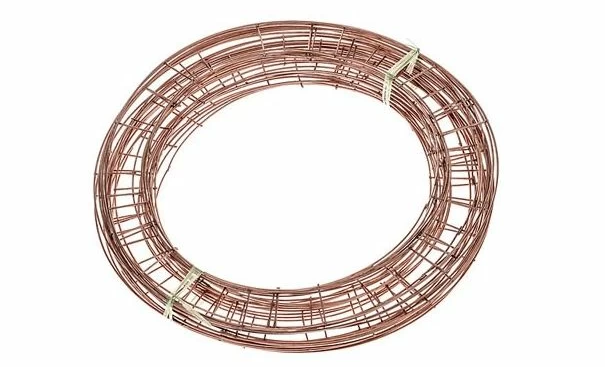 Wire wreath frames: Wire wreath frames are sturdy metal wires in various shapes and sizes. They provide a solid structure for your wreath and allow for easy attachment of foliage and accessories. Wire wreath frames are versatile and can be used for fresh and artificial wreaths.
Styrofoam wreath forms: Styrofoam wreath forms are made of lightweight foam and come in different sizes. They are ideal for creating floral and silk wreaths, as the foam provides a stable base for inserting stems. Styrofoam wreath forms can be covered with foliage or fabric to create a polished and professional look.
Choosing the Right Foliage
The foliage you choose will determine your wreath's overall look and feel. There are endless options available, from fresh greenery to artificial flowers. Here are some popular choices:
Fresh greenery: Fresh greenery such as eucalyptus, pine, cedar, and magnolia leaves can add a natural and fragrant touch to your wreath. They are perfect for seasonal wreaths and can be easily sourced from your garden or local florist.
Dried flowers and grasses: Dried flowers and grasses, such as lavender, wheat, and dried hydrangeas, add texture and a rustic charm to your wreath. They are long-lasting and can be used in both indoor and outdoor wreaths.
Silk floral stems: Silk floral stems are a popular choice for creating realistic and long-lasting wreaths. They come in various colours and varieties, allowing you to make any design you desire. Silk flowers are perfect for wreaths displayed indoors or in protected outdoor areas.
Artificial flowers and berries: Artificial flowers and berries offer endless colour, shape, and style possibilities. They are durable, low maintenance, and can withstand various weather conditions. Artificial flowers are an excellent option for wreaths that will be displayed outdoors.
JFH Horticultural supplies various floral products, including plastic flowers, berries, and foliage. Our range of artificial flowers and greenery is perfect for wreath making, providing you with options that are convenient, long-lasting, and realistic.
Add accessories and Embellishments - To make your wreath unique, consider adding accessories and embellishments. These can be used to reflect the theme or occasion you are celebrating. Here are some ideas:
Ribbons and bows: Ribbons and bows add a festive and decorative touch to your wreath. You can choose colours and patterns that complement your overall design.
Pinecones: Pinecones are a classic addition to fall and winter wreaths. They can be left natural or painted in different colours to match your theme.
Ornaments: Christmas ornaments can be incorporated into wreaths to create a festive, eye-catching display. Choose decorations that coordinate with your colour scheme and style.
Feathers: Feathers add texture and visual interest to your wreath. They can be natural or dyed in various colours to create a unique look.
Beads and pearls: Beads and pearls can add a touch of elegance and glamour to your wreath. They can be strung together, draped around the foliage, or used as individual accents.
Faux fruits and vegetables: Faux fruits and vegetables, such as pumpkins, apples, and berries, are perfect for fall and harvest-themed wreaths. They add a pop of colour and create a vibrant and bountiful look.
Remember to experiment and have fun with your accessories and embellishments. The possibilities are endless, and you can customise your wreath to suit your style and the occasion.
---
Step-by-Step Guide to Making a Basic Wreath
Now that you have all your supplies and ideas, it's time to start making your wreath. Follow this step-by-step guide to create a basic wreath: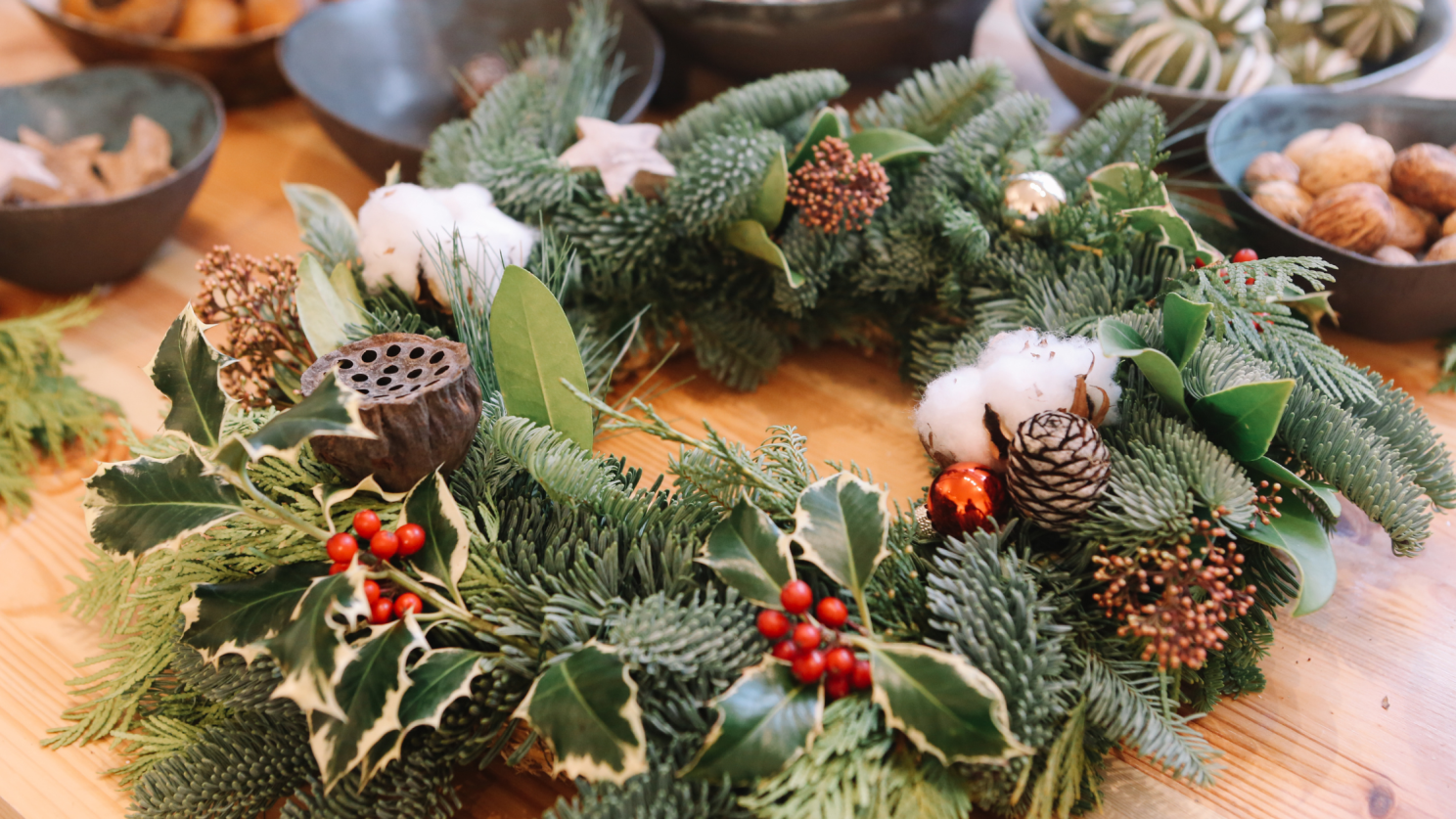 Choose your wreath base: Select one that suits your design and preferences. Moss Ring wreaths and wire wreath frames are popular choices for beginners.
Prepare your foliage: Trim your fresh greenery or silk floral stems to the desired length. Remove any excess leaves or thorns.
Attach the foliage: Start attaching the greenery to your wreath base using floral wire or hot glue. Begin with the most significant pieces and work around the wreath, filling in gaps.
Add accessories and embellishments: Once your foliage is securely attached, add your chosen accessories and decorations. Use floral wire or hot glue to secure them in place.
Check for balance and symmetry: Step back and assess your wreath for balance and symmetry. Adjust any elements that may be sticking out or appearing uneven.
Add a hanging mechanism: Attach a ribbon or wire to the back of your wreath to create a dependent tool. Make sure it is secure and can support the weight of the wreath.
Final touches: Take a last look at your wreath and make any necessary adjustments or additions. Trim any excess foliage or wires that may be visible.
Congratulations! You have successfully created a basic wreath. Let your creativity flow and experiment with different designs, colours, and themes to make unique wreaths.
Seasonal Wreath Ideas
Wreaths are not just for the holiday season. You can create wreaths for every season and occasion. Here are some seasonal wreath ideas to inspire you:
Spring:
Use fresh flowers and pastel colours to create a vibrant and cheerful spring wreath.
Incorporate elements such as butterflies, bird nests, and blooming branches to celebrate the arrival of spring.
Consider using silk tulips, daffodils, and cherry blossoms for a long-lasting and realistic look.
Summer:
Create a tropical-inspired wreath using palm leaves, vibrant flowers, and seashells.
Use a combination of fresh and dried flowers for a summery and textured wreath.
Add flip-flops, sunglasses, and beach balls to create a playful and fun summer wreath.
Autumn:
Dried leaves, pinecones, and burlap create a rustic and cosy autumn wreath. Incorporate elements such as pumpkins, acorns, and corn husks to celebrate the harvest season.
Consider using warm colours like orange, red, and brown to reflect the changing foliage.
Winter:
Create a classic and elegant winter wreath using evergreen branches, pinecones, and berries.
Add snowflakes, ornaments, and ribbons for a festive and celebratory look.
Consider using frosted foliage or artificial snow to create a winter wonderland effect.
Please remember to make sure to personalise your seasonal wreaths with accessories and embellishments that reflect the specific theme or occasion you are celebrating. Let your imagination run wild and create wreaths that capture the essence of each season.
Maintenance and Storage Tips
To ensure the longevity of your wreaths, it's essential to maintain and store them properly. Here are some tips:
Keep your wreath out of direct sunlight, as prolonged exposure can cause fading and damage to the materials.
Avoid placing your wreath in areas with high humidity or extreme temperatures.
Dust your wreath regularly to remove any dirt or debris that may accumulate.
If you have a fresh greenery wreath, mist it with water every few days to keep it hydrated and fresh.
Store your wreaths in a cool, dry place when not in use. Use a wreath storage container or a plastic bag to protect it from dust and moisture.
Following these maintenance and storage tips, you can enjoy your wreaths for many seasons.
Selling Your Wreaths: A Guide for Entrepreneurs
If you have a passion for wreath making and want to turn it into a business, selling your wreaths can be rewarding. Here are some tips to get you started:
Develop a unique style or niche for your wreaths to stand out.
Create an online presence by creating a website or store to showcase and sell your wreaths.
You can use social media platforms to promote your wreaths and engage with potential customers.
Participate in local craft fairs, farmers markets, and community events to reach a wider audience.
Offer customisation options for your customers to cater to individual preferences and occasions.
Provide excellent customer service and ensure timely delivery of your wreaths.
Remember, starting a business takes time and effort. Continuously improve your skills, stay updated with the latest trends, and listen to customer feedback to grow your wreath-making business successfully.
Wreath making is a beautiful and rewarding craft that allows you to express your creativity and add a touch of seasonal charm to your home or business. Following the tips and ideas in this guide, you can create stunning wreaths for any occasion. Please remember to source high-quality wreath-making supplies, choose the right foliage and accessories, and personalise your designs to reflect your style. Whether making wreaths for yourself, giving them as gifts, or selling them to customers, enjoy the process and have fun with this timeless art form. Happy wreath-making!
At JFH Horticultural, we are your one-stop shop for all your wreath-making needs. From wreath bases and foliage to accessories and tools, we have everything you need to create beautiful and professional wreaths. Visit our website to explore our range of products and start your wreath-making journey today.