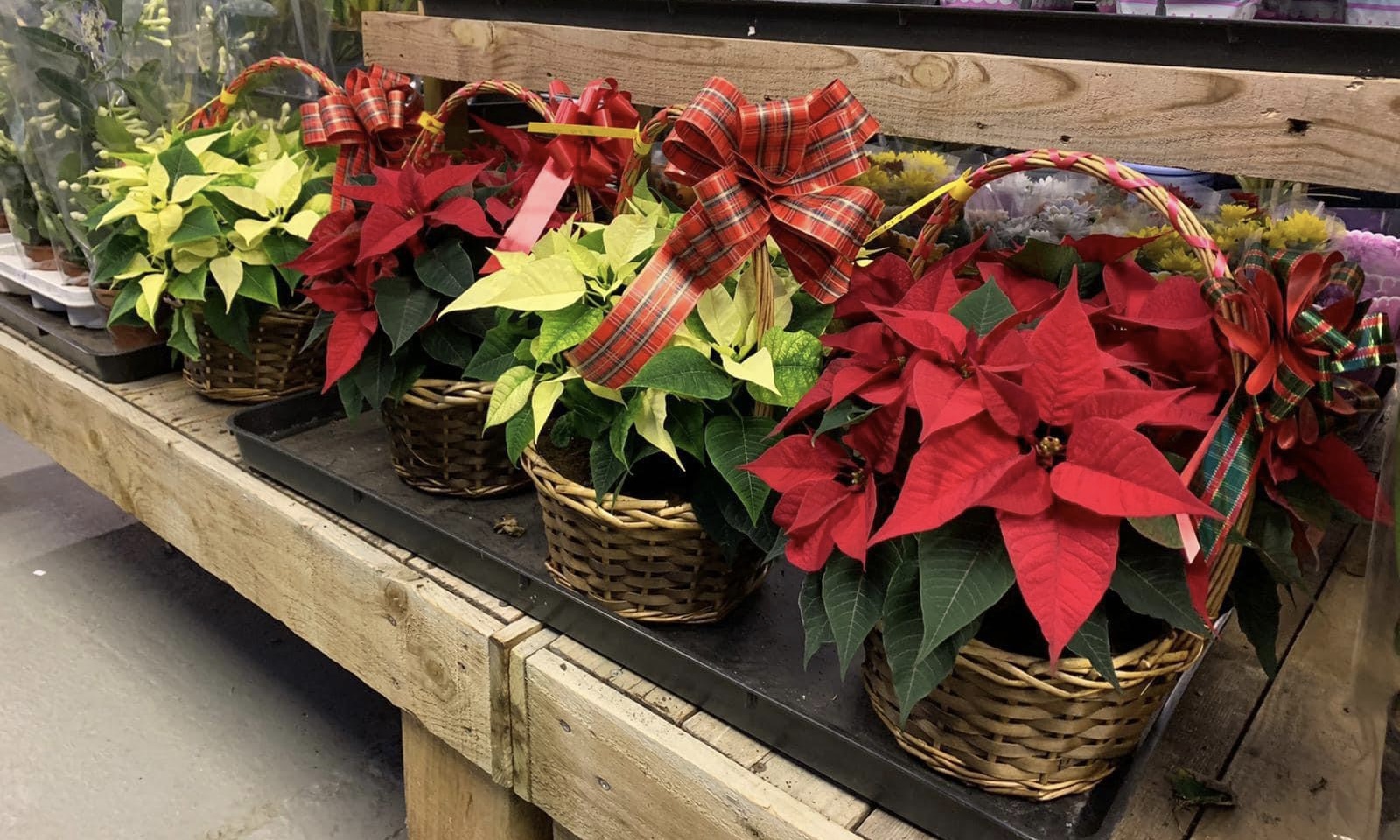 Our selection of indoor wicker baskets are all of high quality and specially designed to give long-lasting service. With an earthy natural appearance, they are an excellent and eco-friendly option for attractive indoor plant displays and other uses.  They are all handwoven and lined with plastic, so they are easy to use and clean and re-usable. Whether you want to use the indoor wicker baskets for displaying flowers or for decoration, you can trust that they are durable enough to withstand years of use when holding plants or other products. They are supplied with an option of an overhandle and all come in various size.
Artificial flower arranging can be made easy thanks to the range of both plastic flowers and silk flowers here at JFH Horticultural. We supply both plastic flowers and silk flowers in varying colours and in both single stems and sprays.  All our flowers are sold wholesale in cases and can look amazingly realistic.   They are perfect for that special occasion and can provide you with displays that look great year after year. 
Finally, why not give your flower projects the finish they deserve with ribbons or bows from our wholesale range. Our ribbon is versatile and can be used in a variety of ways in your floral arrangements.  One very popular option is the Poly Tartan Ribbon which is used widely in the floral industry, especially at Christmas time. This nylon based and waterproof ribbon provides a nice finishing touch to festive and other displays. We also stock other types of ribbon which are ideal for flower displays.
Check out our full range of artificial flower arranging supplies at www.jfhhorticultural.com  where you will find the right baskets for your requirements.
If you are unable to find the products that you are looking for, get in touch and our team will do their best to source them for you. Give our staff a call on 01270 212726 or email the team at [email protected] if you need help or advice with your indoor wicker basket or other horticultural supply needs.