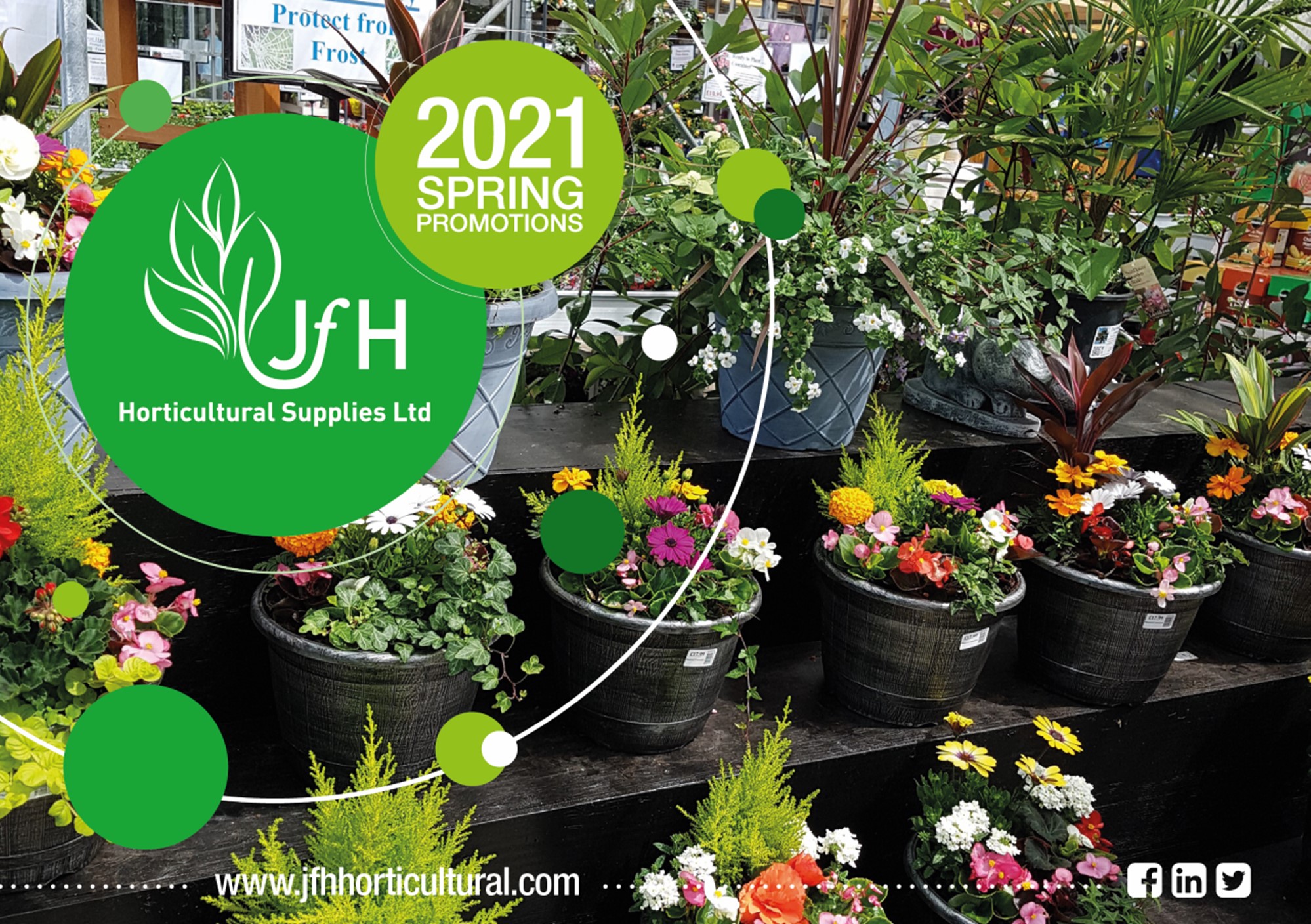 Here are some of the groups of products available in our brochure:-
Hanging Baskets – We provide a collection of wicker, plastic and wire hanging baskets all carefully selected to help you effectively display and present plants. Our ranges include new designs along with additional patterns in the popular plastic styles that give the option of a more defined look
Plastic Planters – We have a varied and exclusive range of planters in mixed colours, shapes and designs all adding scope for retail sales, whether planted or unplanted across a range of budgets.
Tools and Watering – We offer a vast range of Tools and Nursery Handling Equipment intended to help you maintain, transport and display products.  Tools assist Growers in the maintenance of plants, trees and shrubs to ensure maximum growth is achieved. Whilst with our irrigation supplies, we are able to use our knowledge and resources to both advise and supply on multi-acre sites, new systems and upgrades all the way down to very small irrigation systems. 
Retails and Pest Control Products – We stock a range of pest control, fungus control, feed products, weed killers and grass seed, all suitable for retail sale as well as effective use for the Grower where large scale quantities are not necessary.
Horticultural Fabrics – Our comprehensive range of fabrics are designed to protect and promote plant growth. Fabrics in this range include materials designed to shield plants from the frost, weeds, pests and wind, through all stages of growth.
Plants support and labels – We stock a large range of products to assist with plant support including Bamboo and Green Split Canes which we source for maximum quality.  In addition we offer the Max Tapener  Tying Machine along with a number of accessories. Display and computer labels are integrated within the range to enable efficient labelling of plants and produce.
Packaging and Protective Clothing – Our range comprises of innovative solutions for packaging on the Nursery or in the Garden Centre. Products include Cardboard Trays and Pallet Wrap to ensure produce is kept in good condition when being transported.  We also provide a wide variety of tools and clothing that will cater to your specific needs.
Pots and Trays – We provide an extensive range of container pots and trays designed and produced by leading  horticultural manufacturers.  From plug and propagation trays, through to container and thermoformed pots, the range if designed with the entire planting process in mind.
Growing Medium and Fertilisers – We provide a comprehensive range of carefully selected, high quality growing medium and fertilisers for the professional and hobby grower. 
So visit  https://www.jfhhorticultural.com/catalogue  and send for your FREE 2021 Spring Brochure today or call our Sales Team on 01270 212726 for more information.