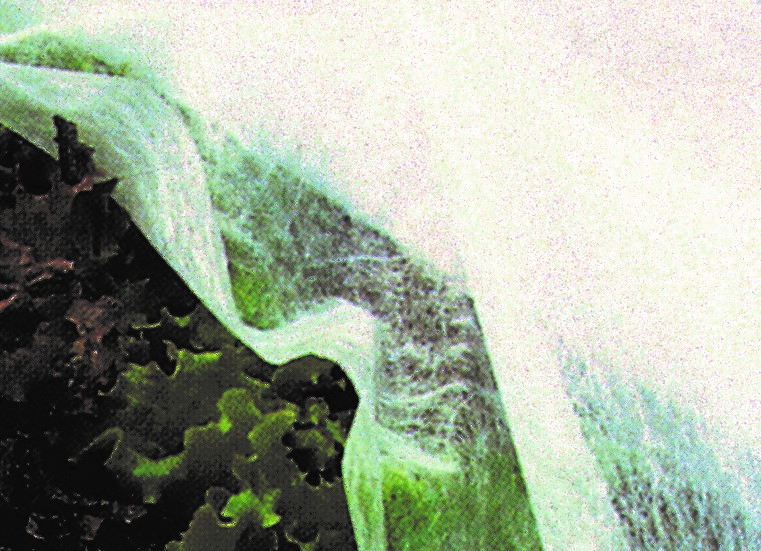 When it comes to bearing up against the weather outdoors, our frost protection fleece is up to the task. Ideal for field grown crops, it can also be used indoors. The spunbound UV polypropylene with laser welded joints provides superior strength and durability, which protects not only against frost damage but also wind. Pest damage will also be reduced, whilst maintaining good light transmission and permeability to effectively balance out crop moisture and humidity.
Our frost protection fleece is available in two weights to meet your requirements, 17 and 30 grams per sqm. You can purchase this fleece in a range of roll widths.
As for indoor growing, reducing heat loss is vital as the weather gets chillier. Our tried and tested bubble insulation film does the job and is proven to reduce heat loss by up to 50%. You can purchase this effective heat retention solution in 1.5 and 2.4metre wide rolls.
For ease of installation, don't forget to order our Ali Plugs, available in packs of 500 for the Super Ali Plug or packs of 50 for the Ali Plug Extender. These handy plugs are designed to fit perfectly into the profile of glasshouse spars, making them ideal for attaching bubble insulation film.
With these insulating solutions in stock, your customers will be ready for the cooler months ahead, assured in the knowledge that their crops won't suffer.
Visit www.JFHhorticultural.com today to check out our full range of products or speak to one of our team on 01270 212726.