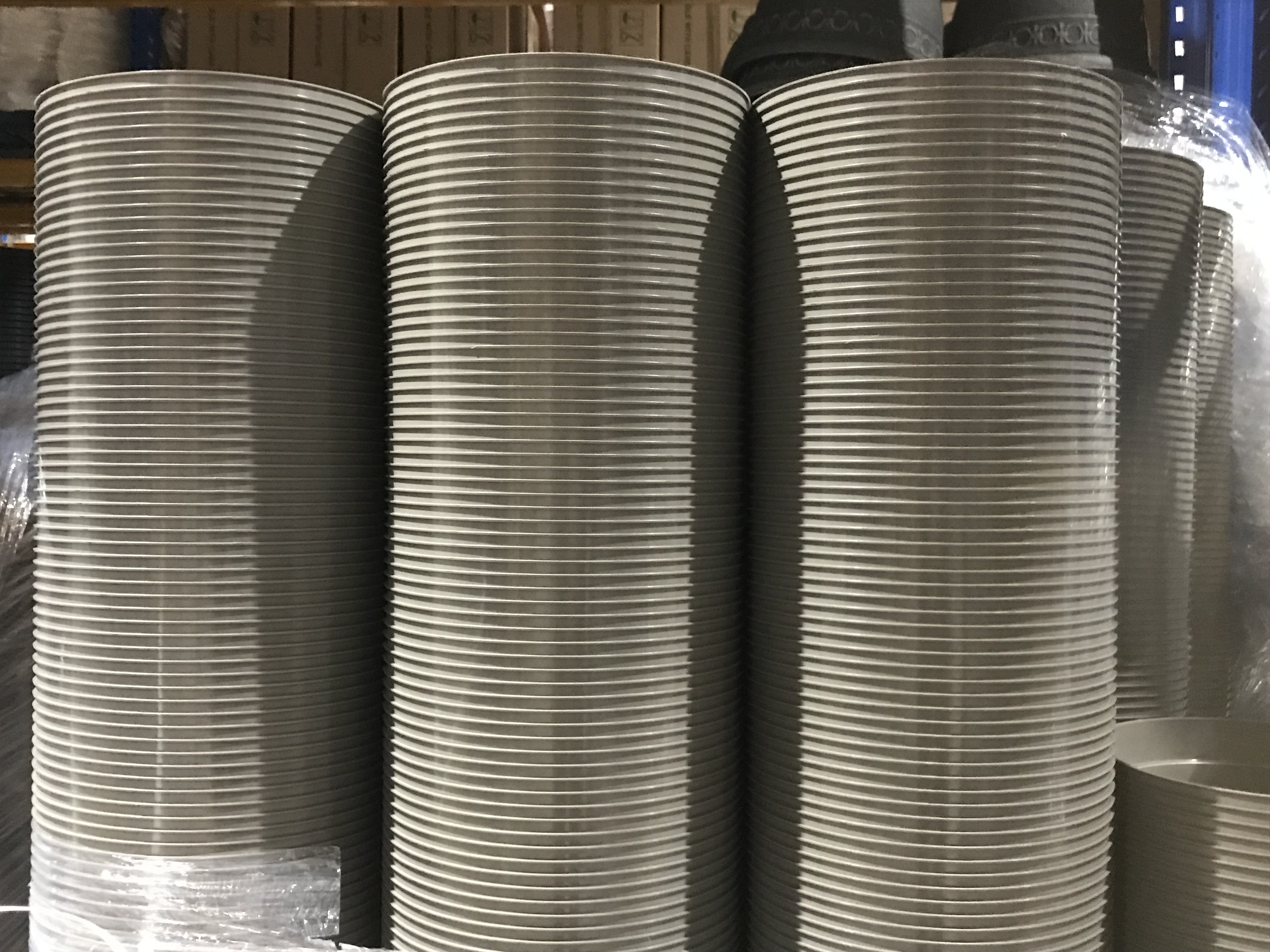 Currently the black plastic pot cannot be recycled through kerbside collections, due to the inability of PIR sensors at recycling facilities to recognise any plastic which contains a carbon-black pigment and the lighter the colour, the easier it is to recycle.
The Taupe Pot is a polypropylene pot which can be produced by any plastic plant pot manufacturer with the capability to fulfil the required specification. The pot is 100% recyclable and made from as high a percentage of recycled polypropylene from a UK source.
The pot is designed to be kerbside recyclable where possible and replace the traditional black plastic plant pot currently favoured as an industry standard by ornamental plant producers.
The idea is that any plant producer can ask their chosen pot manufacturer to supply them with a taupe pot, as a replacement for black, as long as it fits the specification. The colour was selected as the most appropriate to replace black.
JFH now supply the new taupe pots in a range of sizes to suit the needs of our customers and provide an option for those that wish to use recyclable pots.
Therefore, no single manufacturer or grower has any exclusive right over the taupe pot, it is an industry led solution to an issue facing horticulture.
A great many nurseries and retailers have already committed to using the taupe pot to replace black, with a view to replacement within 2 years. The timescale depends entirely on crop production schedules and ongoing individual trials. There are also multiple retailers using the specification, so the public will soon become very aware of the meaning of the colour. Taupe is a very fashionable colour and is bang on trend, and it also goes with a lot of plant colours.
None of this matters if the local councils continue to ban kerbside recycling of plastic plant pots, so the HTA & RECOUP (Recycling of Used Plastics Limited) are working with councils and waste processors to inform them correctly and hopefully turn the tide.
The taupe pot represents the best option for recycling at this moment in time. The ultimate aim for resource management would be to create a circular economy for recycled/recycling plastic within the horticulture industry, which is sourced in the UK, recycled in the UK, re-manufactured in the UK and sold in the UK. The taupe pot is a start to this, and the industry, facilitated and assisted by the HTA, hopes to build on it in the future.
Some garden centres are taking part in a collection scheme run by Ecogento to take in used plant pots (whether black or not), pallet them up and sending them off to the appropriate waste recycler. Ask at your local garden centre
For more information on the new 100% recyclable taupe pots speak to one of our Sales Team on 01270 212726.