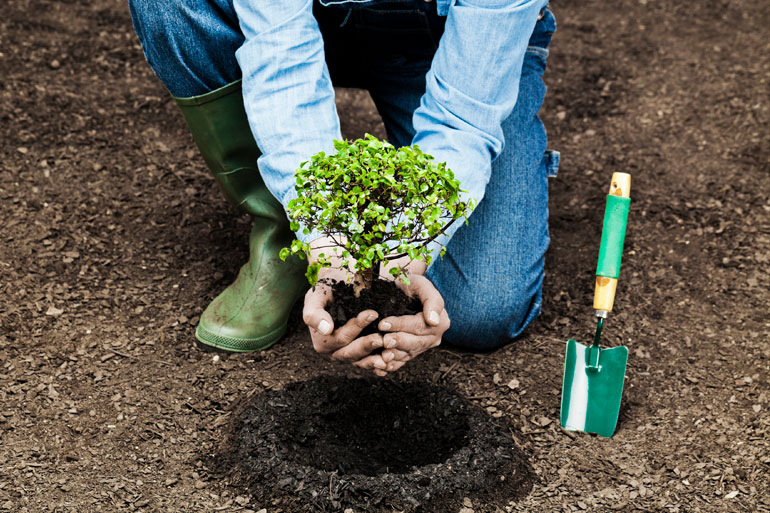 Whilst some of our favourite childhood memories are in trees, either climbing them, picking fruit from them or swinging on ropes from them. This week heard the sad news that 571 plant species have been wiped out over the past 250 years.
So what can we all do to help?
By planting trees, we can help clean the air, fight climate change and reduce the risk of flooding. Trees absorb carbon, making tree-planting a great way to slow climate change, which means they'll help reduce climate impacts. As a tree matures, it can consume 48 pounds of carbon dioxide per year (among other greenhouse gases like ozone) and releases enough oxygen for you to breathe for two years! Trees also remove water from the catchment area leading to a significant reduction in pressure on drainage systems in urban areas and a reduction in flood risk in rural areas by absorbing runoff from roads and agricultural areas.
Here at JFH Horticultural, we offer a full range of products to assist you with planting trees.
One of our most popular range is the 'Root Pouch' range - designed for advanced specimen trees and promoting healthy roots. A tree grown in a degradable Root Pouch tree can be planted directly into the ground, the roots then grow through the bag (which eventually disappears) in so doing eliminating root stress. If the Root Pouch is cut away when the tree is planted root stress is reduced over those grown in a plastic container. This is because the roots spiral when grown in a pot and will continue to grow like this when planted into the ground so in effect strangle themselves. The root pouch is a fully sustainable product made from recycled water bottles and natural fibre and useable season after season. 100% recycled materials, No new plastic, No petroleum and No fossil fuels. On average, each bale of Root Pouch bags removes 1,450 plastic bottles from the environment. Root Pouch is re-directing plastic water bottles from landfills by using recycled plastic water bottles and giving them a second life. For every truck of Root Pouch pot - it takes 6 trucks to transport the same size of plastic pots.
The images below compare the quality of root system of trees grown in 'Root Pouch' versus a standard plastic pot.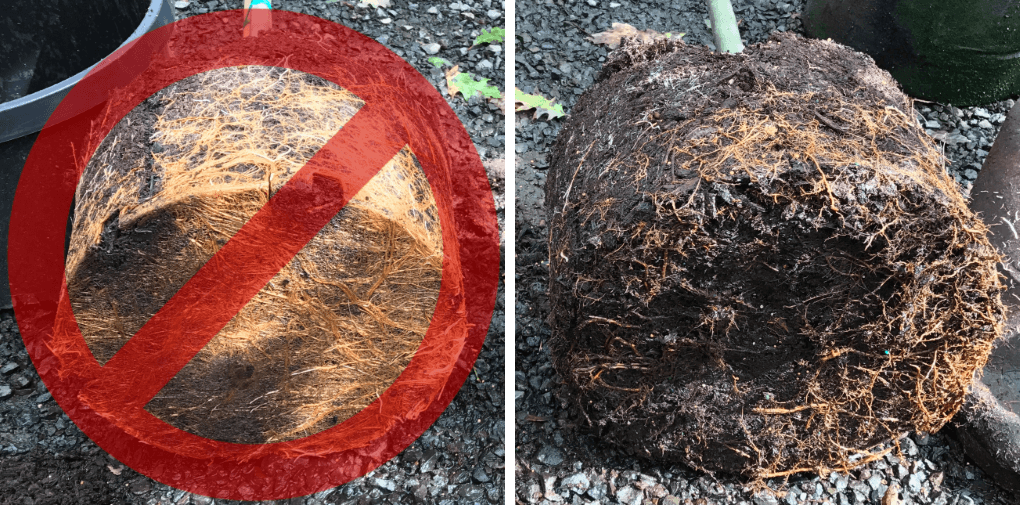 For more information on all our products visit: www.jfhhorticultural.com.