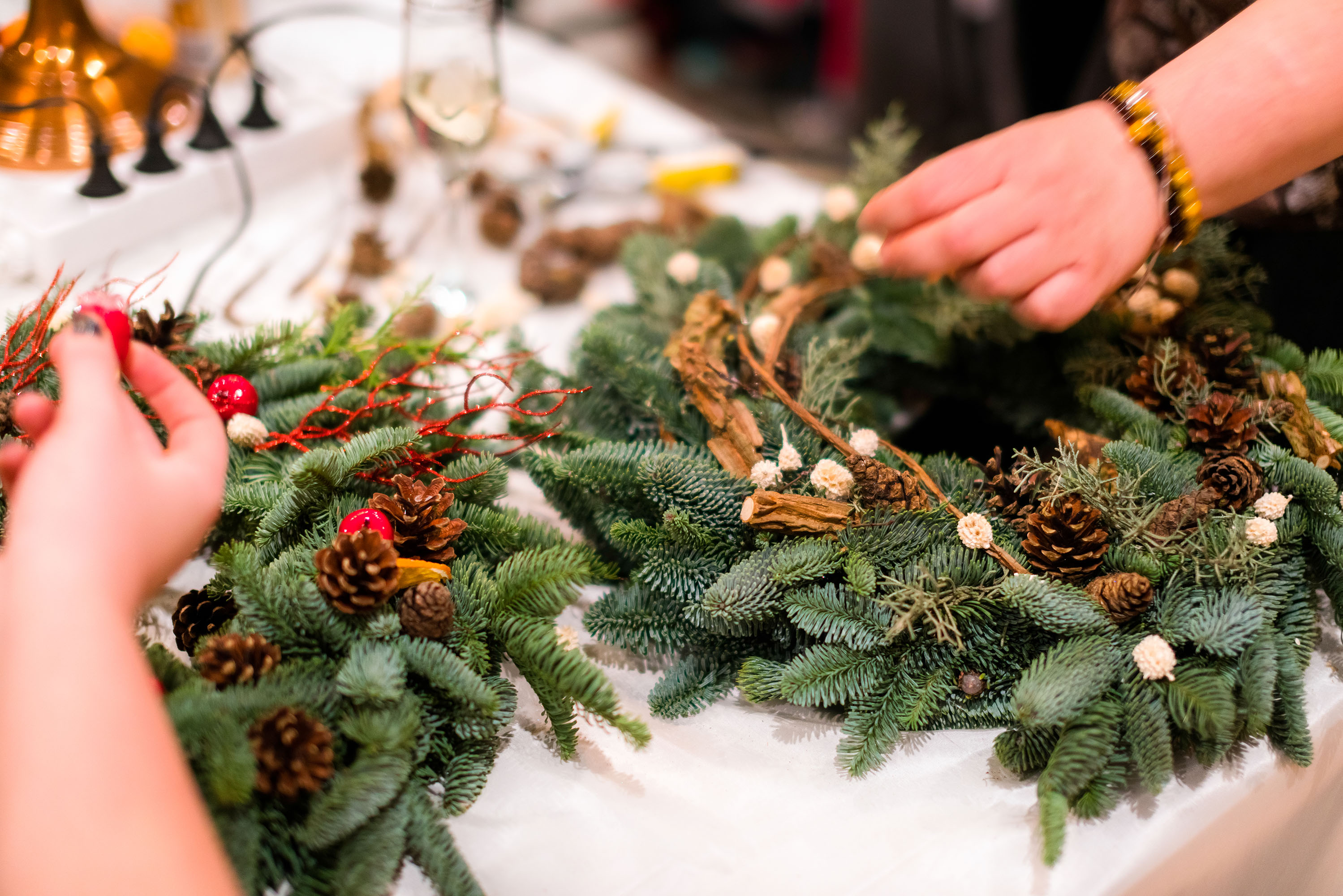 JFH can help you with all the materials you require when making up Christmas Wreaths, including Wreath Frames or our exclusive Double Clamp Rings constructed to make a sturdy wreath, Moss (to help retain moisture), stubbing wire, wreath wrap and secateurs.  Or save time and effort with our ready mossed covered rings allowing you to get creative with the rest. Just attach a decoration of your choice with our pre-decorated Christmas Picks that come in a wide range of colours to suit any setting.
In addition we supply both pre-wired Silk flowers and Plastic flowers and artificial fruit and decorations which are ideal for the quick preparation of festive arrangements during the busy festive season.  And for those who want to produce a high volume of wreaths, why not invest in one of our Clamp Wreath machines – it couldn't be easier!
We have listened to our customers with regards the single Clamp Rings we have previously stocked.  After many customers expressed their concerns and frustrations after they kept breaking, we went far and wide to source a sturdier, stronger Double Clamp Ring and it's fair to say we have had no complaints since.  JFH Horticultural are the only company in the UK to be offering this much sought after and very popular product.
If after this you would prefer the quick and easy option then why not check out our extensive selection of wreaths which include natural and artificial materials, all made up ready for you to take away and ideal for Garden Centres and Retail Nurseries.
Visit www.JFHhorticultural.com today and order the products needed to make your wreaths, alternatively  should you want to speak to one of our team, contact us on 01270 212726.